Tikaway headed Towards an enriched user experience in the 5G era
---
Tikaway headed towards an enriched
user experience in the 5G era
A product that is already on the market can always swing by Orange 5G Lab to be improved and develop new features. That is what happened with a remote technical support platform called Tikaway. Initially structured under 4G, this form of video-assistance benefits from 5G in terms of fluidity, latency and accuracy.
In 2019, Tikaway participated in a 5G Orange European challenge and won over the jury. Its concept: a smart camera that connects an on-site technician in a firm and a remote expert.
It originated in the idea that a machine failure can have tough repercussions on industrial production. To prevent the machine from being out for too long, you rely on the support of your supplier. But what if the experts can't be there right away to diagnose the problem and fix it?
Safe remote troubleshooting
Tikaway offers a remote intervention and the solution is already in place thanks to 4G networks. First things first, the technician must scan a QR code to identify the adequate maintenance service for the machine. The expert's app will recognize the cameras connected to the smartphone. You can even plug in an endoscopic camera or a microscope if need be.
Then, with his smartphone fixed to his forearm and his headset on (so his hands are free), the technician merely has to slip on the patented smart glasses to show and execute.
On his end, the expert thus sees everything that lies before the technician and can supervise the intervention. He can also address annotated screenshots to the technician's smartphone to decipher more complex actions. So the expert can diagnose, repair or prepare to pay a visit, all of this remotely.
This solution has already won its spurs. But 4G is undeniably insufficient at times to ensure crisp footage or extremely low latency.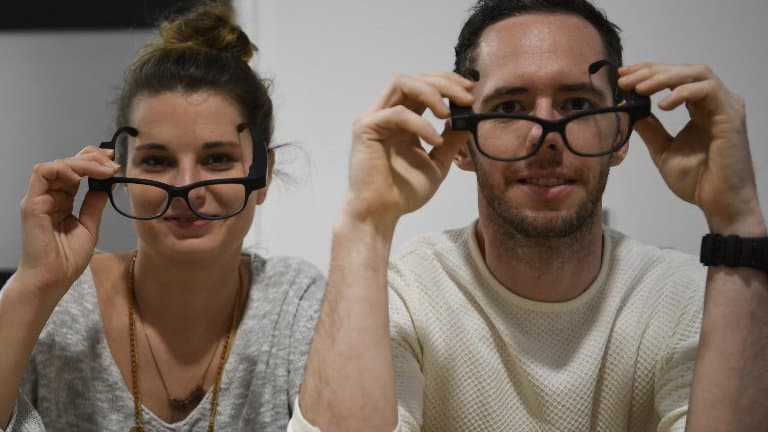 Testing an upgrade at Orange 5G Lab
This is where Orange 5G Lab comes in! The solution's limitations were clearly identified, so our collaboration aimed at confirming that upgrading to 5G would prove a pertinent response to fluidity, latency and precision restrictions.
Hand in hand, Orange 5G Lab technical experts and Tikaway developers identified which streamlines needed to be opened for our session. We determined several points of action and
adjusted various specs, to lead a 5G test with a 5G smartphone. Add a few lines of code in the mix and we were ready to enjoy the full 5G performance.
As expected, we observed critical improvement in the fluidity and definition of the footage, with no perceptible lagging between the two people interacting. Within just a few hours in our lab, we tested for potential bugs. In the end, we proceeded to demonstrate the service before various Orange entities, including business units that could be interested in commercializing it.
Tikaway's video-assistance service has gained better performances that rely on a smooth communication and quality image throughout an entire call. It is now completely ready to launch an upgraded version of its service when 5G networks spread.
Such a positive outcome has led Orange 5G Lab to set up a demo of Tikaway at our showroom.